SAVE 15% ON ANY TWO ITEMS WITH CODE: TDCTWO | Current Processing Time: 5-7 Business Days
Check out most frequently asked questions here! 
Doormat Care
- Keep in a dry, covered area
- Spot clean with a damp cloth
- Gently shake or vacuum
- Do not allow doormat to get soaked in water
- If your doormat does get wet, simply hang to dry
Returns & Refunds
Can I return my doormat and get a refund?
At this time, we are not accepting returns, cancellations or exchanges. However, every situation is different! If you have any issues with your doormat, reach out to us by emailing help@thedoormatco.com
I think my package is lost - can you send me a replacement?
We send all packages through USPS/UPS/FedEx who are still experiencing nationwide delays. It is recommended to check your tracking information continually (We see the same information on our end). If it has been 20-30 days and your package still has not been delivered, please contact us and we will take the next step with USPS/UPS/FedEx.
My package says delivered but I do not have it. I think it may have been stolen. Can I get a refund or new product?
Stealing mail is a federal crime. You will need to report mail theft to USPS/UPS/Fedex and file a theft claim. You will also need to file a police report. We cannot refund or send a replacement item without proof that a claim and report were filed. We deeply apologize for the circumstance but once we ship the product, it is out of our hands.
My doormat has a crack in the paint or a slight imperfection, what do I do?
Cracking can sometimes appear in the paint on the doormats. This occurs due to the doormat having a flexible backing. Some cracking is normal when the doormat is unrolled from packaging. Cracking paint is not a reason for us to send a replacement or issue a refund.
Shipping
How long is your processing time?
All doormats are made to order and are typically shipped out within 3-5 days. However, processing times are subject to change, see individual products for an accurate time. This timeline does not include shipping time, weekends or holidays. Once shipped, delivery times are usually 1-4 business days via USPS Priority Mail.
My package says it was delivered but it's not here. What do I do?
If your tracking says the package was successfully delivered but it's not in your mailbox or on your porch, the next step would be for you to start a claim with USPS. A situation like this is unfortunately out of our hands but we will do our best to help locate your package. However, if the tracking states a successful delivery, we are not responsible for sending a replacement item or issuing a refund.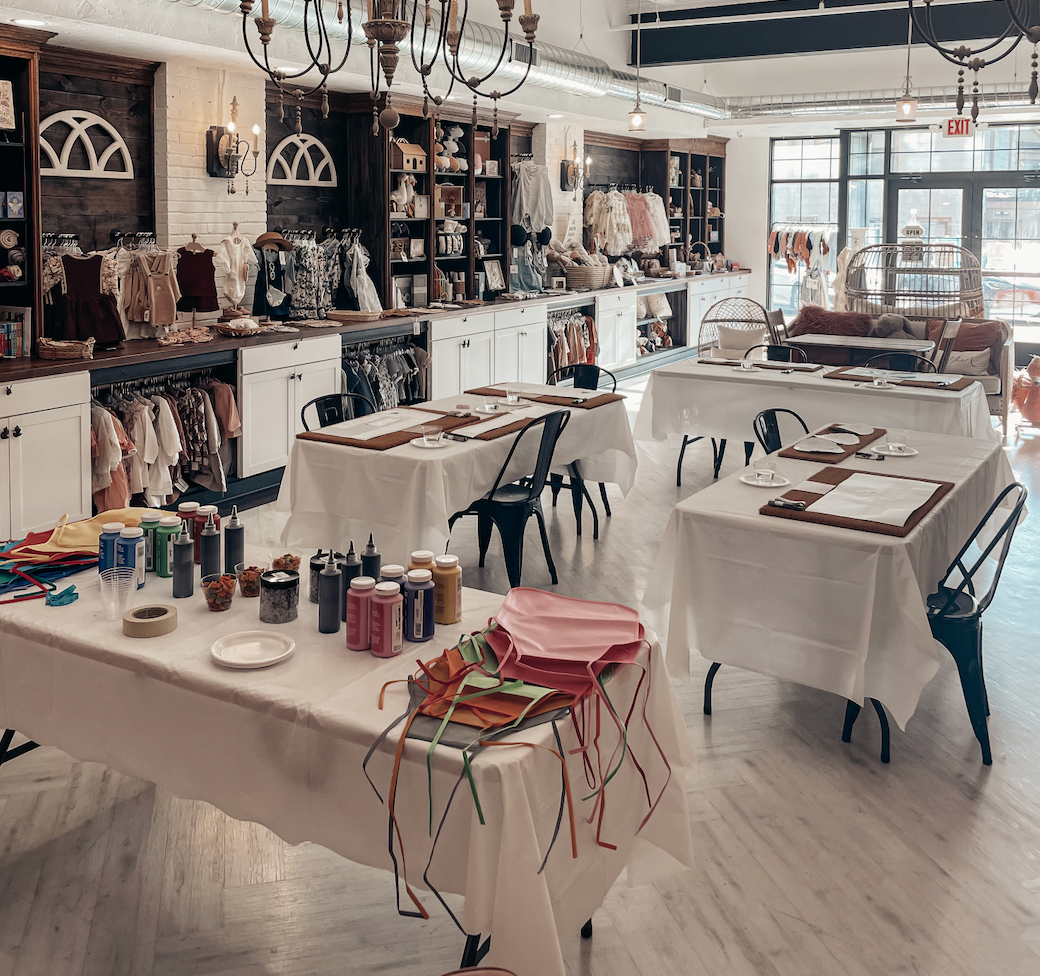 PRIVATE DOORMAT PAINTING CLASS

GENERAL INFORMATION

10 person minimum

$60 per guest

Hosted at The Trendy Bunny Studio

Light snacks & refreshments are provided

Outside food/beverages are permitted

Private parties are nonrefundable

$150 cleaning & venue fee

$50 deposit is required to book your date
(counts as 1 class registration)